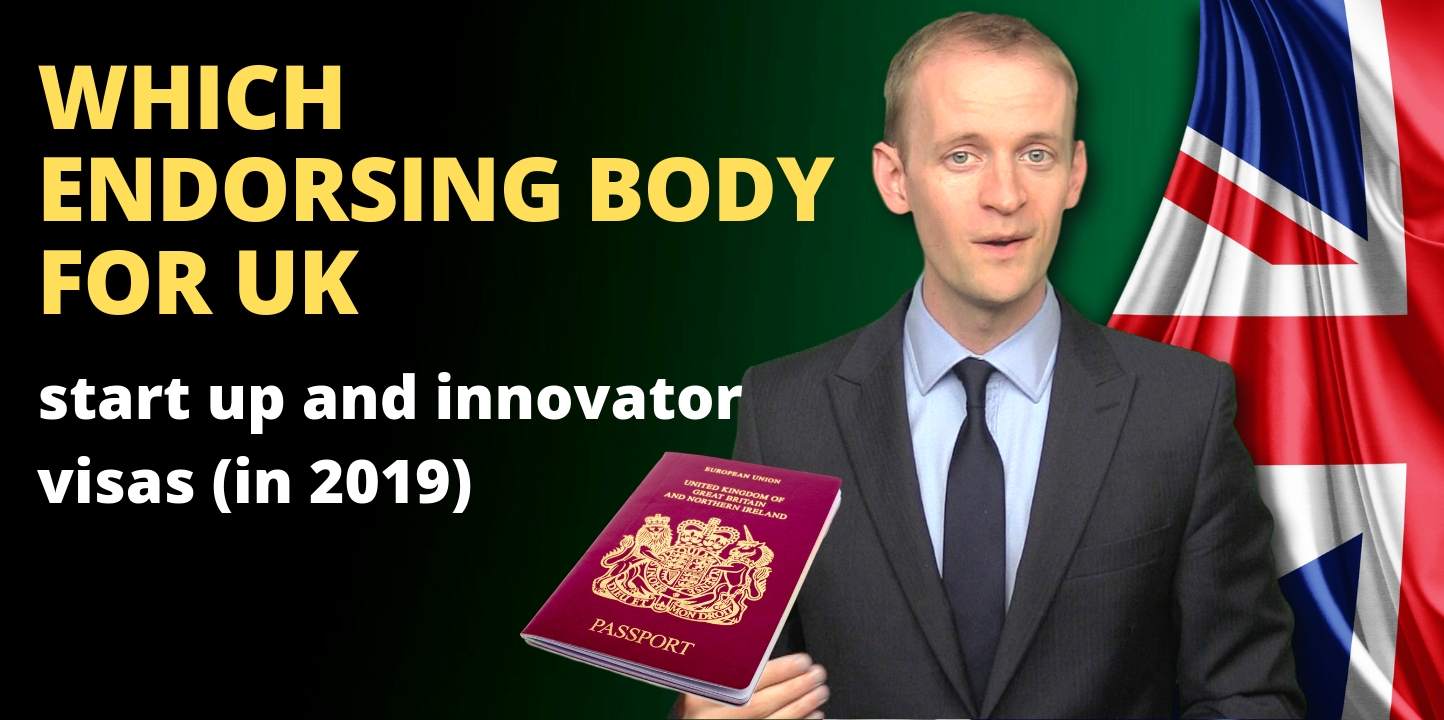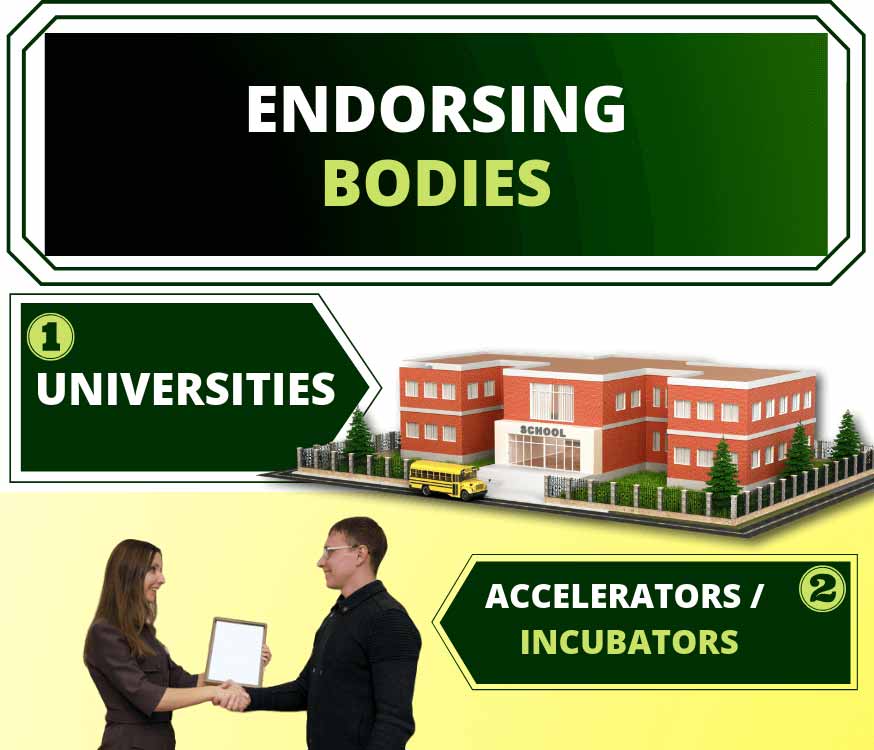 Endorsing body
The definition of "endorsing body" is "an organisation which has been approved by the Home Office to endorse applicants in the relevant [visa] category."
So the organisation needs to be approved first.
Requirements: start up vs innovator visa
Who can be an endorsing body?
Start up visas
For start up visas, it can be either a UK university or an organisation like an incubator or accelerator.
Universities
This means a UK higher education institution which is:
funded by the Higher Education Funding Council for England (or their regional equivalents for Scotland, Wales and Northern Ireland) and

"the institution has established processes for identifying, nurturing and developing entrepreneurs among the undergraduate and postgraduate population" (the reference is W5.3)
I am liaising with universities regarding their applications for endorsing body status. So if you would like to get in touch with me, please do.
Accelerators and incubators
This means an organisation which:
"has a proven track record of supporting UK entrepreneurs, including resident workers or it is a new organisation set up for this purpose by another body which has its own track record of this nature."

has the support to be an endorsing body by a UK or devolved government department as being clearly linked to the department's policy objectives.
Again, I am liaising with accelerators regarding their applications for endorsing body status. You can contact me to find out which may be the best match for you.
Innovator visas
For innovator visas, the endorsing body has got to:
Have a track record (as above); and

have the support of a government department (as above).
So there is no mention of universities, but the effect of the rules currently is as follows. If you start with a university as your endorsing body, and you then switch from the start up visa to the incubator visa (to put you on a pathway to settlement), the the university will be able to endorse you again. This is subject to the university itself having the support of the government body (not a requirement for the start up route, but it is for the innovator route).