The Innovator Founder visa will replace the Innovator visa from early April. The changes will be implemented on different dates starting from 12 April 2023.
The new route removes the £50k minimum funds requirement.
You can also now have secondary employment, provided that its for skilled work.
The start-up visa is also being closed to new applications. What the government has said is that, with the removal of the £50k minimum funds requirement for Innovator Founders, it is no longer necessary to retain a separate route for start-up entrepreneurs that don't have access to this level of funds.
Qualifying periods:


Success criteria effectively unchanged. A legacy endorsing body can endorse for settlement: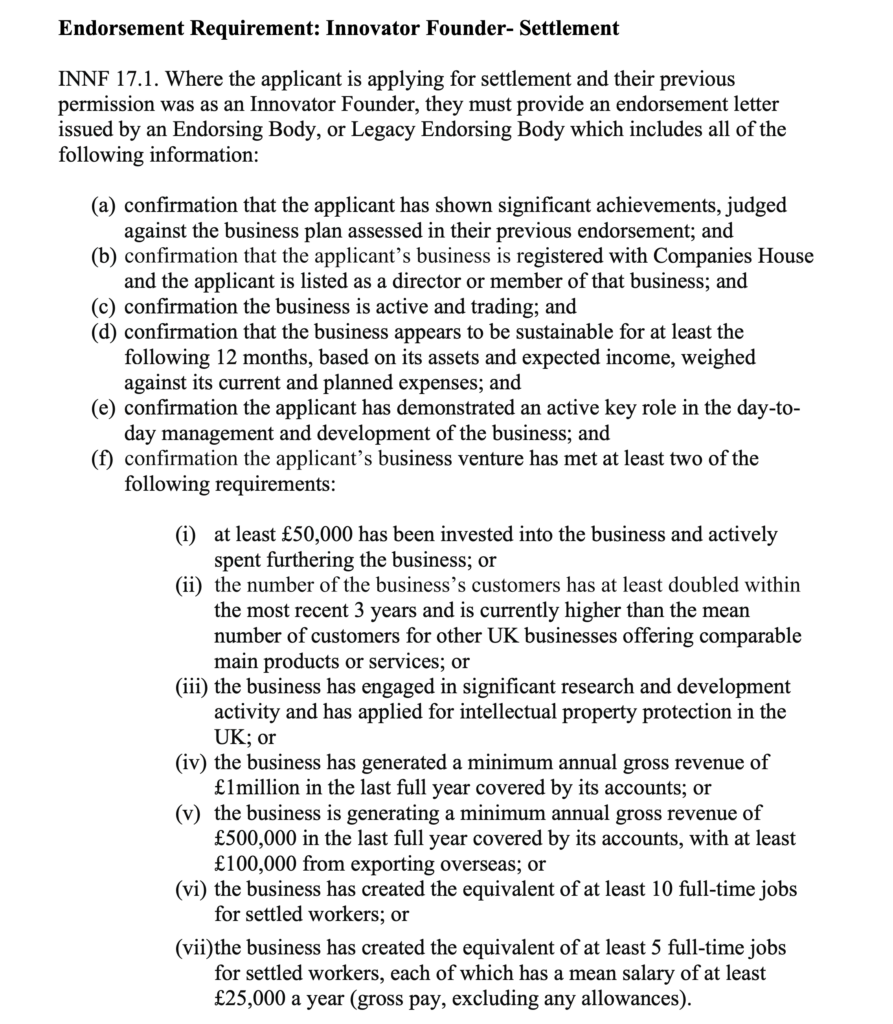 A legacy endorsing body can't endorse you for settlement if you were first endorsed by one of the new endorsing bodies:

You can take up skilled work, but you can't, for example, or hire yourself out through an employment agency: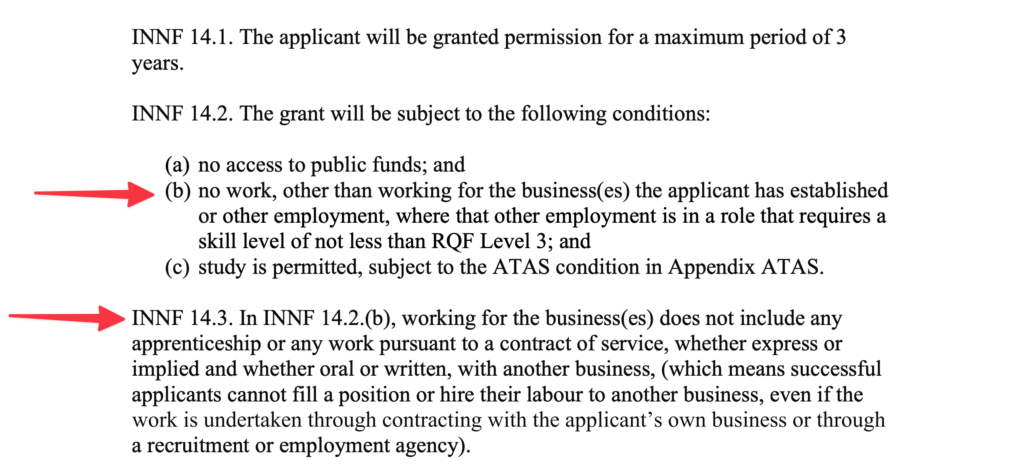 The investment requirement is removed. The financial requirement remains:

You still need to show significant progress under your business plan:

The contact points are mandatory and need to be at regular intervals (not two right at the end of the visa term!):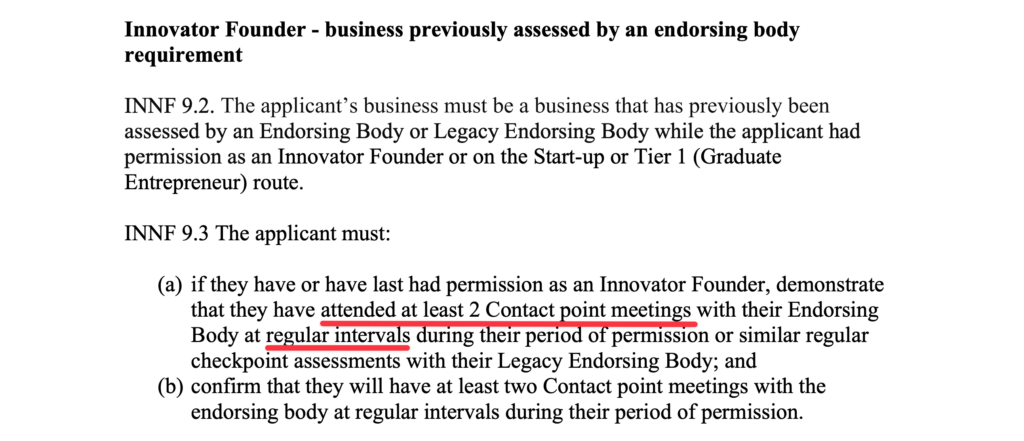 The investment requirement is removed, but this is now all about budgeting!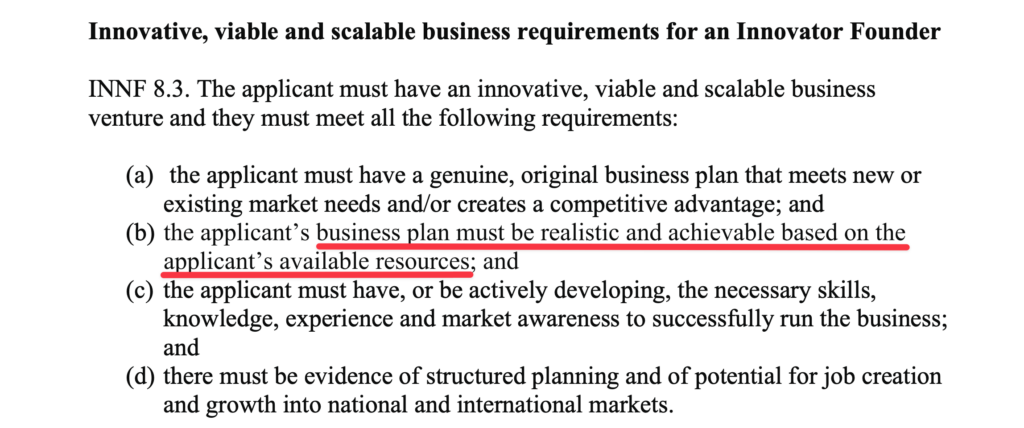 This is now all about due diligence (and AML):

… and genuineness:

Termination of visa:
Further due diligence at the entry clearance stage: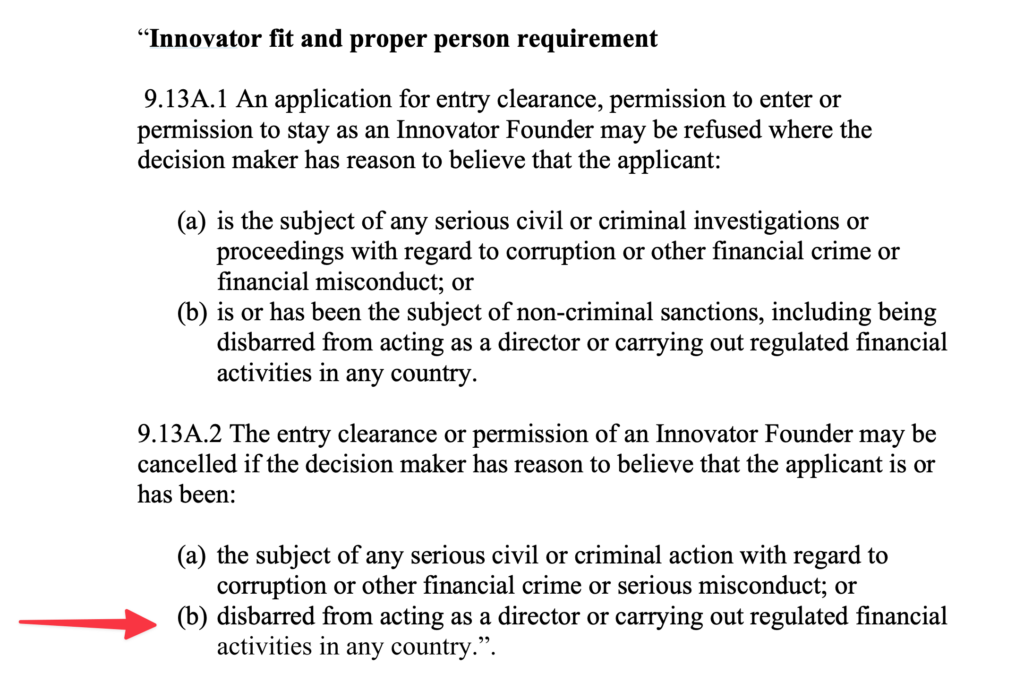 There are now "Legacy endorsing bodies":

As a lawyer I also have a consultation service. You can book a consultation with me by clicking on the link below.