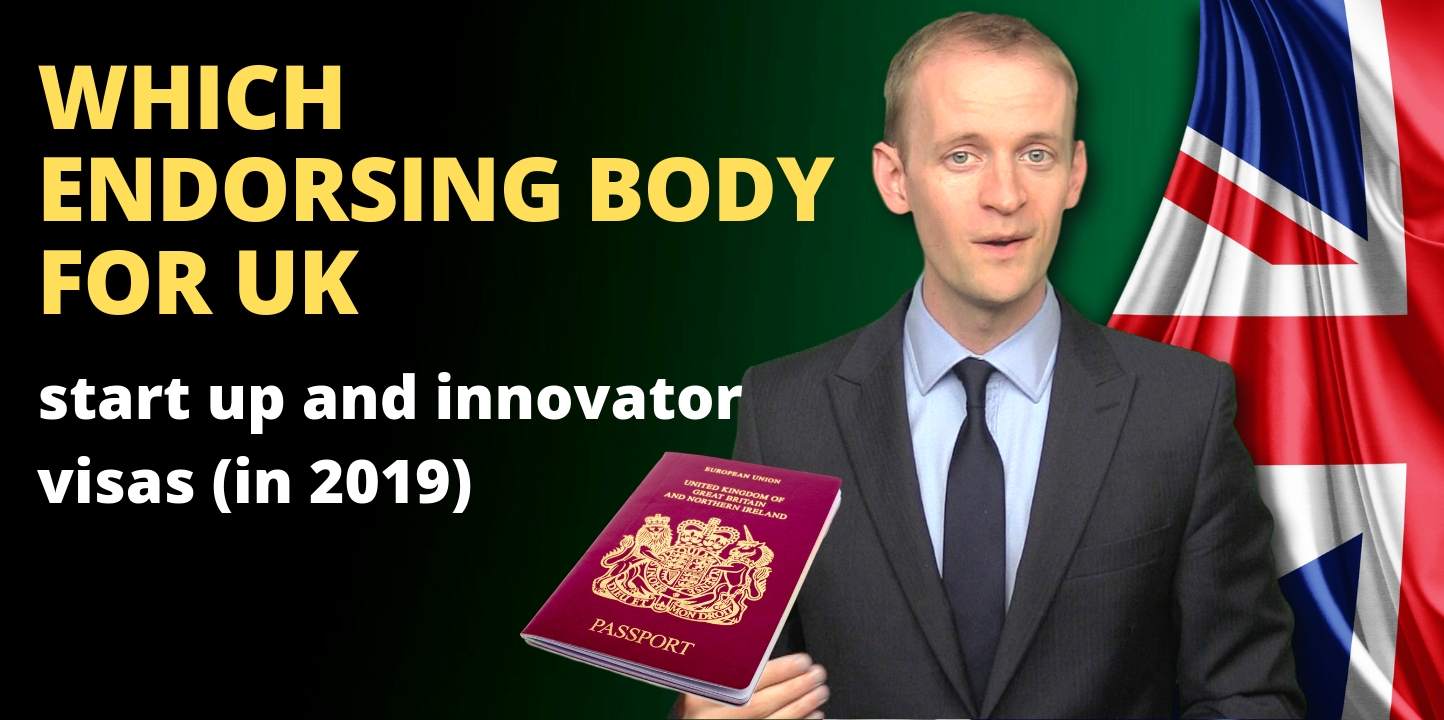 The list of endorsing bodies for innovator visas is:
1. The Bakery
The Bakery endorses bona-fide entrepreneurs who qualify for their corporate innovation programmes.
2. Bethnal Green Ventures
BGV is an early stage investor in tech for good companies who only endorse start-up entrepreneurs accepted onto their support programme.
3. Capital enterprise
Capital Enterprise will only be endorsing founders within our community.
4. CodeBase
5. CyLon
CyLon is interested in hearing from emerging cyber security companies or entrepreneurs planning on setting up an innovative cyber start-up.
6. Deep Science Ventures
Apply if you are a scientist or engineer determined to start a deep science company.
7. Ignite
They say "We only endorse applicants who are successful in applying for one of our accelerator programmes".
8. Invest Northern Ireland
Invest NI endorses entities for Start-up/Innovator Visas via participation on its Accelerator Program or requests from Client companies only.
9. Level39
Level39 only endorses those involved in FinTech, cyber security, smart cities, retail tech and other globally ambitious tech business.
10. MDR LAB
MDR LAB is an accelerator for tech start-ups in the legal space. They only endorse migrants accepted onto our 10-week May-July programme.
11. MedCity
MedCity supports collaboration, investment, entrepreneurship and industry within the life sciences across Greater South-East of England.
12. NatWest Entrepreneur Accelerator
13. Royal Bank of Scotland Entrepreneur Accelerator
14. Scottish EDGE Scottish
EDGE can endorse winners of its bi-annual funding competition for innovative, high-growth potential Scottish businesses. Approx. 6% of applicants win.
15. Seedcamp
They say, "We invest early in world-class founders attacking large, global markets and solving real problems using technology."
16. SeedHaus
We do not accept unsolicited applications for endorsements.
17. SETsquared
Bristol SETsquared Bristol incubator will only endorse technology start-ups meeting entry criteria to their incubator and looking to establish an office in Bristol.
18. Tech Nation
Tech Nation focuses on entrepreneurs of product-led digital technology businesses and commences work as an endorsing body in September 2019.
19. Techstars
Techstars is the worldwide network that helps entrepreneurs succeed. Techstars runs two accelerator programs in London: Techstars London and Barclays Accelerator, powered by Techstars.
20. Tech X
They say: "Unique tech accelerator & incubator for global start-ups looking to transform the Energy Sector – offers unparalleled funding and support."
21. The Royal Society of Edinburgh
They say "We only provide endorsement to our awardees who have received an RSE Enterprise Fellowship. Unfortunately we cannot support any individual who does not fall under this category."
22. Ulster Bank Entrepreneur Accelerator
23. Wayra
24. Zinc