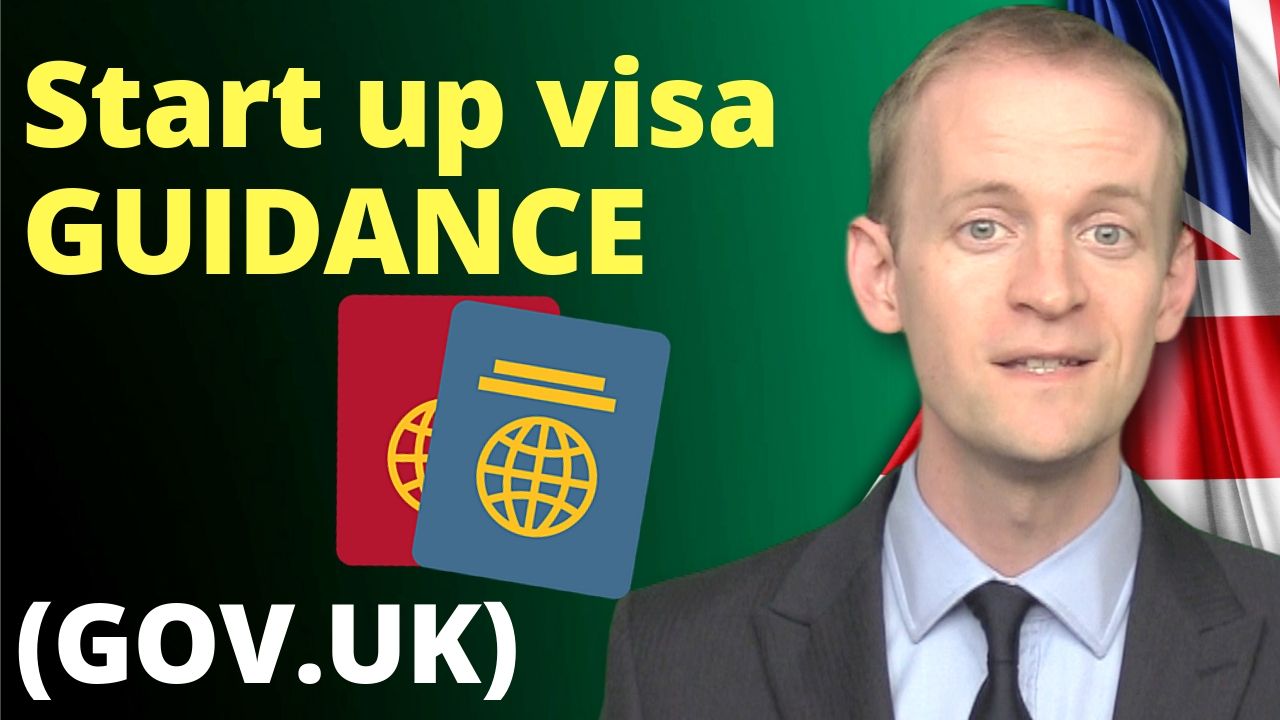 1. Are you eligible for a Start-up visa? ✅
You must get endorsed from an approved body before you apply for this visa.  

You must be at least 18 years old.

You must have a sufficient level of English.
        This can be done by either:
passing the English language test;

having an academic qualification taught in the English language which is the equivalent of a UK bachelor's degree, master's degree or PhD.
You must be able to prove that you have enough personal savings to support yourself while you're in the UK.
This means you need to have had at least £945 in your bank account for 90 consecutive days before you apply.
2. Step 1: Getting Endorsed ✅
This is where you will need to provide an endorsement letter. This letter will need to confirm two things:
(a) The applicant's business venture meets all of the requirements of the innovative business criteria.

 (b) The endorsing body is reasonably satisfied that the applicant will spend their entire working time in the UK on developing business ventures.
3. Step 2: Meeting the innovative business criteria✅
Your application will be judged according to these three criteria;
You need to have a genuine, original business plan that meets new or existing market needs and/or creates a competitive advantage.
You need to have the necessary skills, knowledge, experience and market awareness to successfully run the business.
You need to show evidence of structured planning and of potential for job creation and growth into national and international markets.
4. Step 3: Bringing Family ✅
Your dependants can come with you when you come to the UK on this visa. Your family members must have a visa if they're from outside the European Economic Area (EEA) or Switzerland;

A 'dependant' can be:
Your husband, wife or partner

Your child under 18
Family members must apply online and will need to have their biometric information taken for the application process.

You must have £630 for each dependant in addition to the £945 you need to support yourself. This is to show that your dependants can be supported while they're in the UK.

You need proof you have the money, and that it's been in your bank account or your dependant's bank account for at least 90 days before you or they apply.
5. Fees ✅
How much you pay for a Start-up visa depends on your situation and where you apply from.

You will also have to pay a healthcare surcharge.
6. The next step: The Innovator Visa ✅
You cannot apply to extend the Start-up visa. So, you may be able to switch to an Innovator visa after 2 years on the Start-up visa. 

You are eligible to switch to this visa provided that you meet its requirements and already have the Start-up visa. 

You can stay for 3 years after switching to an Innovator visa.

There's no limit on the number of times you can extend this visa.

To switch, you will need to apply online.