Overview
This route is for non-EEA foreign nationals who wish to pursue permitted freelance activity. It leads to Permanent Residence (PR) at year 5 and German citizenship at year 6 (with an integration course).
This is what the freelance visa looks like when granted: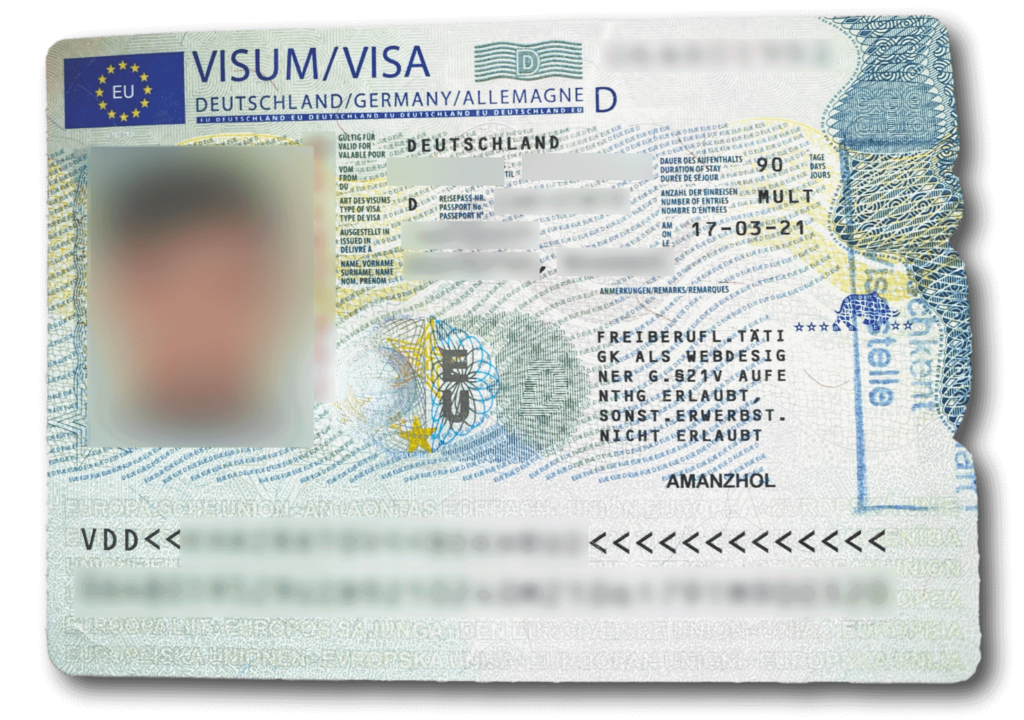 Eligibility
You need to be in a so called "liberal profession" to get the German freelance visa. This can include:
web development consultants
marketing professionals
English teachers
accountants (with a licence)
lawyers (with a licence)
dancers
choreographers
actors
film makers
These are just examples, and a great many professions are capable of being included.
Documents You Will Need
Specific supporting documents
you need to provide two letters of intent from potential/existing German clients (with information on the type, scope and description of the activity/activities you intend to carry out for them). See the template and example in our course here;
if you already have contracts in place (i.e. not just letters of intent), then you can provide the contracts;
your CV containing information on your career, qualifications, degrees, diplomas;
references from clients (normally non-German clients);
if the freelance activity you will be doing requires a licence (like a regulated activity such as providing legal advice), then you will need to provide your licence;
a financial plan (how much money and assets you have). See the template and example in our course here;
a yield forecast (what you are planning to spend and your cash flow). See the template and example in the course here;
General Documents
You will also need to provide:
a valid passport;
one 35mm x 45mm passport photo;
"Application for Residence Permit" form; See the sample form and example in our course here;
proof of health insurance; See the sample form and example in our course here;
a property rental agreement (plus landlord confirmation) or proof of home ownership (plus confirmation of registration). See the sample form and example in our course here.
Application Process
STEP 1 – Apply at your German embassy or Consulate in your country of residence. The initial freelance visa is for 3 months and is granted for the purpose of allowing you to travel to Germany to find an apartment, open a bank account, have initial business meetings and time to apply for the 3 year freelance visa, through an appointment at the German Immigration Office.
IMPORTANT: You can skip this stage if you are from Australia, Israel, Japan, Canada, South Korea, New Zealand, or the United States. In this case you can stay in Germany without a visa for up to 90 days.
STEP 2 – Find an a place of residence, open a German bank account, sign up for health insurance (if you have not already done so) and book your your visa appointment.
STEP 3 ­­­- Once you have arrived in Germany, you will have to register your address at the local administrative office. It is recommended that you book this as early as possible. You will need to bring a completed copy of your application for your Residence Permit (if you have not yet received it) or your Residence Permit, you will also need to bring your passport or other travel ID.
Pathway to Citizenship
STAGE 1 – You will be granted the initial temporary visa for a period of 12 months to 3 years. You can continue renewing it until you reach the 5 year point or beyond. If you have been granted the temporary visa for a term of less than 3 years you will need to apply for an extension. You will only be required to continue to meet the conditions applicable for the initial grant. Where you need to extend, it is recommended that you apply 4-6 weeks in advance of the expiry of your current visa term.
STAGE 2 – Once you have held a temporary residence permit for self-employed work for 5 years you can apply for PR. To obtain a settlement permit you must be able to prove that you are successfully self-employed (i.e. continuing to meet the criteria set at the initial grant) and are able to cover your cost of living (section 21(4) AufenthG).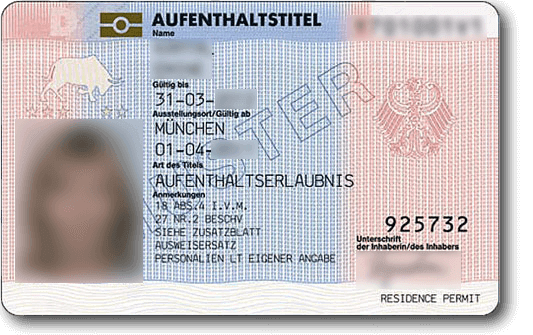 N.B. Freelancers have to meet the requirements for German language (B1 level).
STAGE 3 – Once you have lived in Germany on a residence permit for 8 years (or 6-7 with taking certain integration courses) you can apply for German citizenship (section 10 German Nationality Act (StAG)). Just like for PR, you will need to prove German language proficiency to at least level B1 (section 10(1)(6) StAG). For citizenship you must pass the German citizenship test (section 10(1)(7) StAG). You must also show you can financially support your family without state assistance (section 10(1)(3) StAG).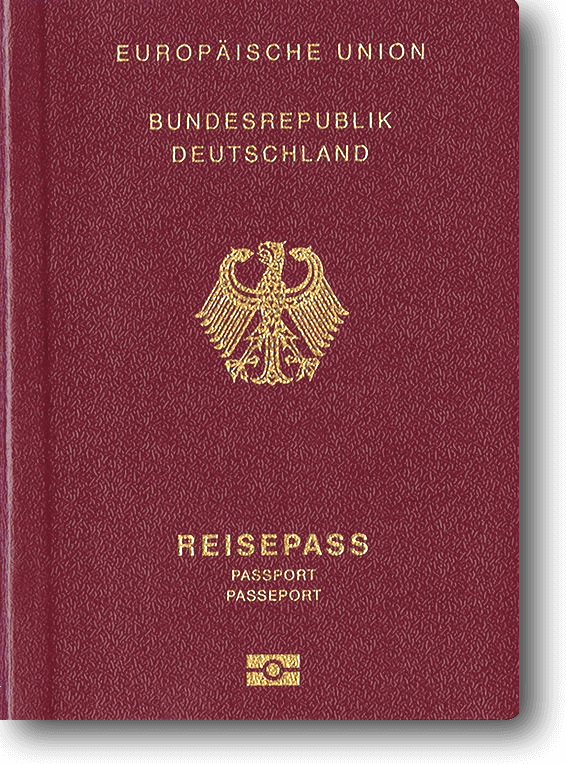 NOTE: You will also be required to renounce any previous citizenships (section 10(1)(4) StAG). Dual citizenship is not generally permitted.
Visa Fees
National Visa Fee: €35-75
Initial Temporary Residence Permit: €100
Extension of Temporary Residence Permit: €100
Settlement (PR) Permit: €124