The new EB-5 regulations present a shift in the marketplace. The main objective is to cease the EB-5 Program from being an overused & backlogged green card path. The minimum investment of  $1.8 million is quite low in comparison to programs in New Zealand, Australia & the UK. The new regulations will offer rural projects a real advantage in creating development in the coming years.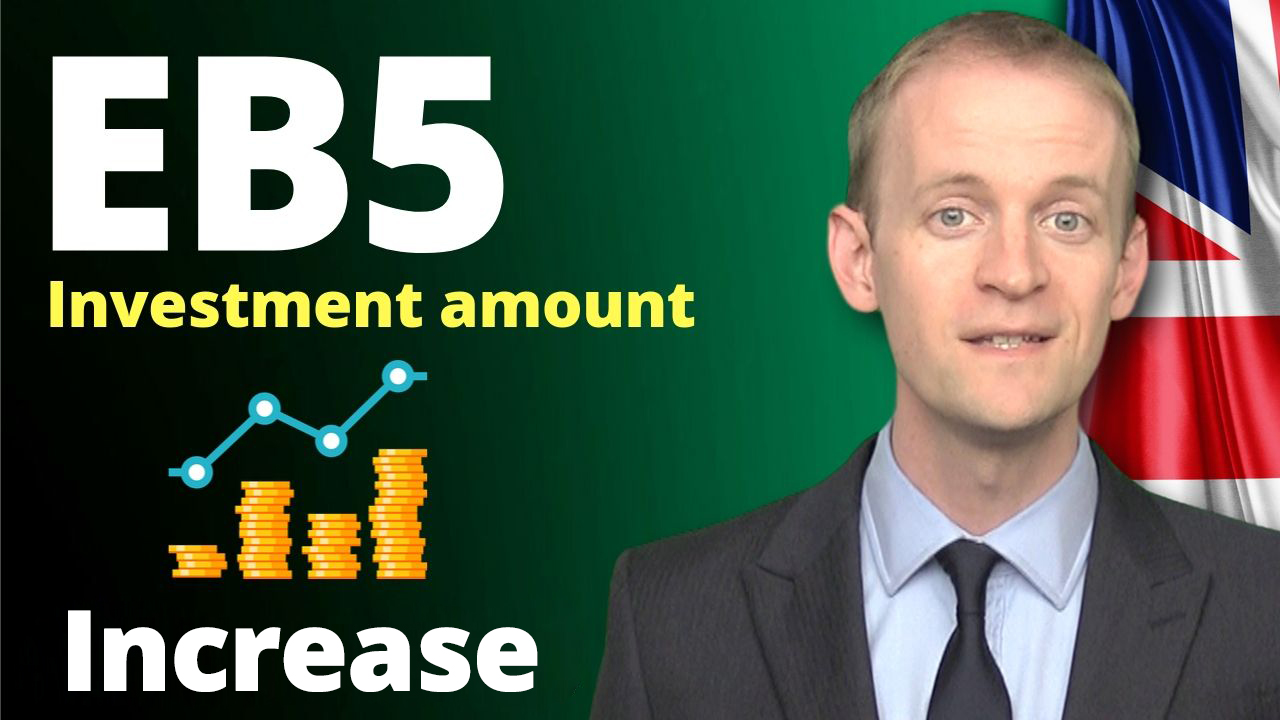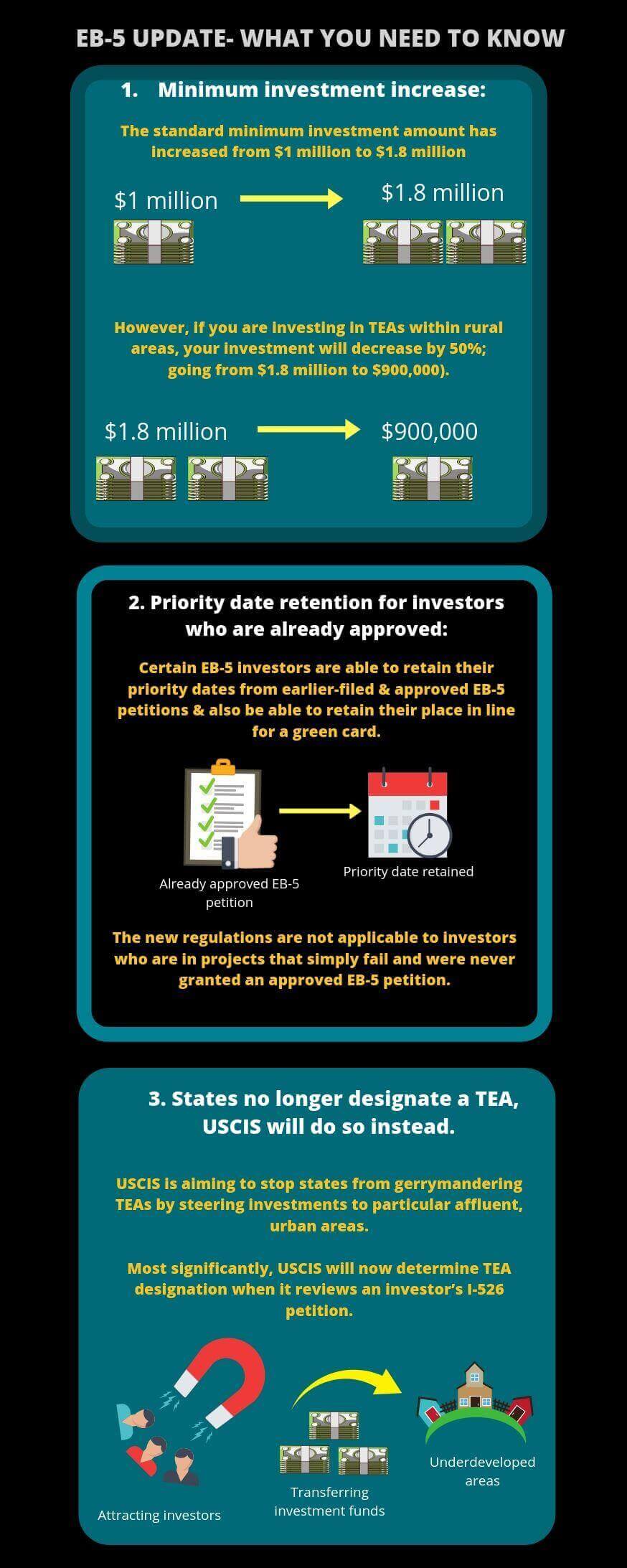 The minimum investment amounts for investors are increasing substantially & there is a new emphasis on safeguarding rural investment.
The standard minimum investment amount has increased from $1 million to $1.8 million.

The new regulations allow EB-5 investors investing in TEAs within rural areas, to reduce their investment by 50% ( from $1.8 million to $900,000). Department of Homeland Security will use this 50% differential with the aim of using the EB-5 Program to increase investments into rural areas and areas of high unemployment.
Priority date retention for investors with already approved I-526 Forms:
Certain EB-5 investors are able to retain their priority dates from earlier-filed & approved EB-5 petitions & also be able to retain their place in line for a green card. 
The new regulations, however, will not allow priority date retention in any case where USCIS has approved a petition which contains a 'material error'. There is no clear definition of 'material error'. 
Those who have an already approved EB5 petition will no longer lose their priority date or place in green card line  if they are waiting to obtain conditional residence status in circumstances that are beyond their control (e.g., the termination of a regional centre). 
The new regulations are not applicable to investors who are in projects that simply fail, and were never granted an approved EB-5 petition.
States have lost authority in designating a TEA, with USCIS possessing this power instead.  A more restrictive definition of a TEA is introduced.
 By linking multiple census tracts, USCIS is aiming to stop states from gerrymandering TEAs by steering investments to particular affluent, urban areas. Instead, there is a new focus on funding investment into rural areas. 
Most significantly, USCIS will now determine TEA designation when it reviews an investor's I-526 petition.
Check out these other useful resources by me on this topic