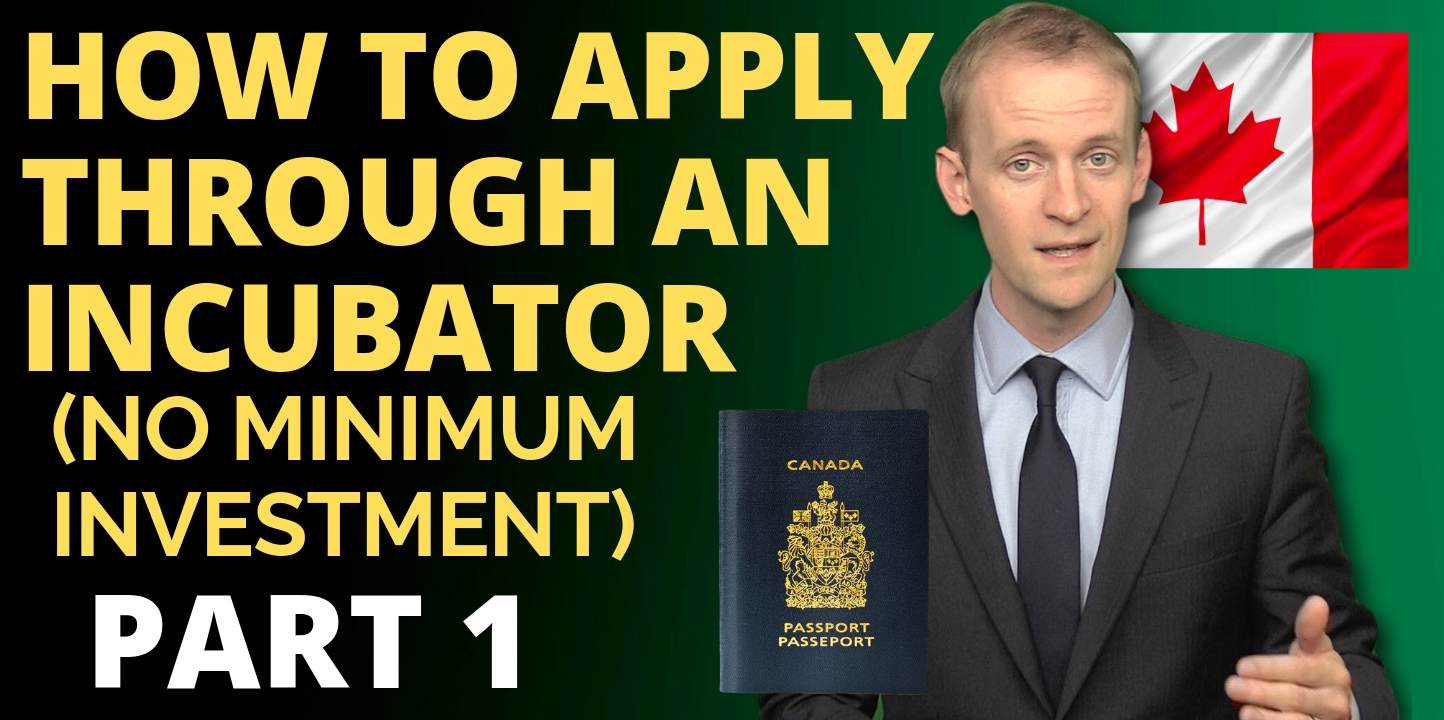 Apply Through An Incubator
1. Startup Incubator Visa Route For Canada
Hi, I'm Tom Bradford and in this article, we are going to look at the Startup incubator visa route for Canada and how you can make a successful application.
One of the unique things about the Canada start-up program is that you can get permanent residence immediately if you make a successful application, unlike many other start-up visa programs internationally, which I talk about on this blog, which only allow you to get permanent residence after several years – anything from two to five years or more.
2. You Need To Be Accepted By One Of The Designated Incubators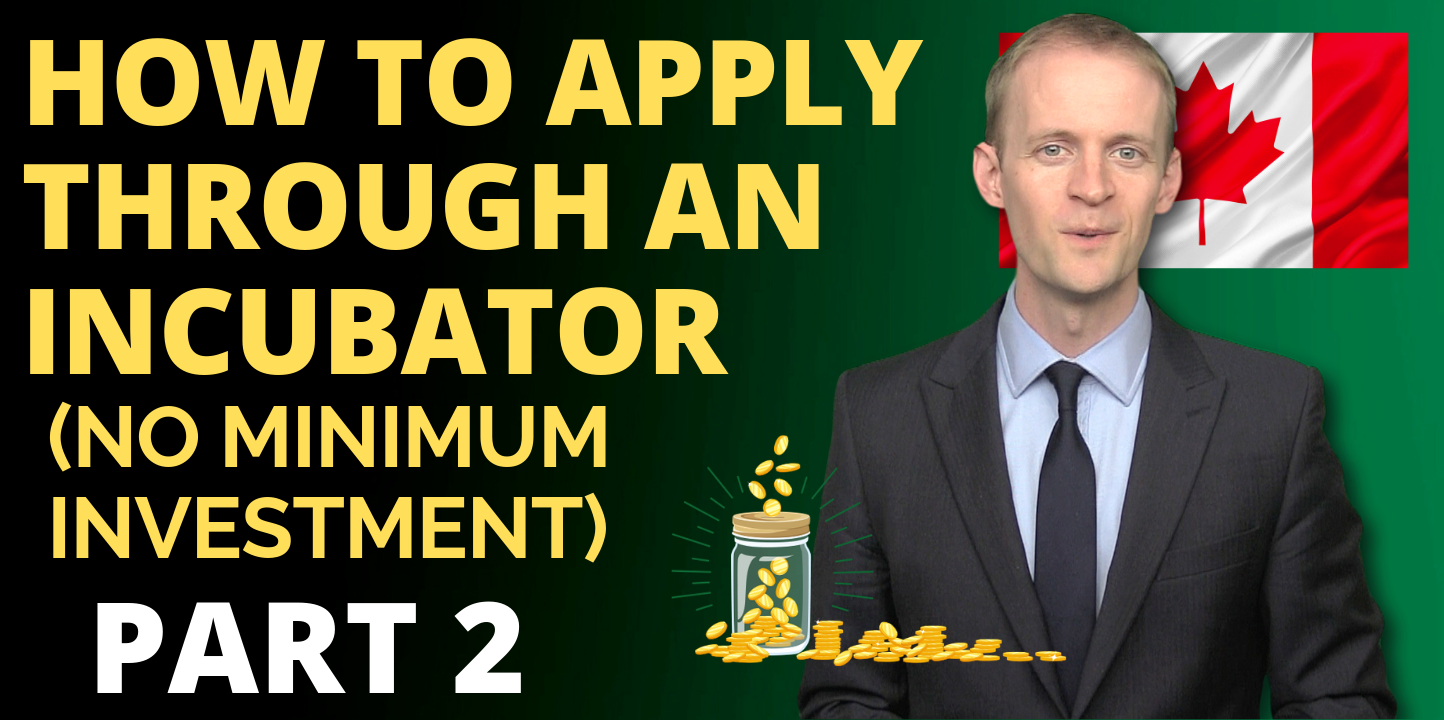 The way it works for the Canada program is you need to be accepted by one of the designated incubators.
There are 25 of them. Once you accepted onto an incubator program, then the likelihood is that your application will be granted. And there is no minimum investment amount. So this means it's all about persuading the incubator of the merit of your business idea, and that that you ought to be accepted into the program. I have more information about which incubators to apply for on my Canada start-up visa course.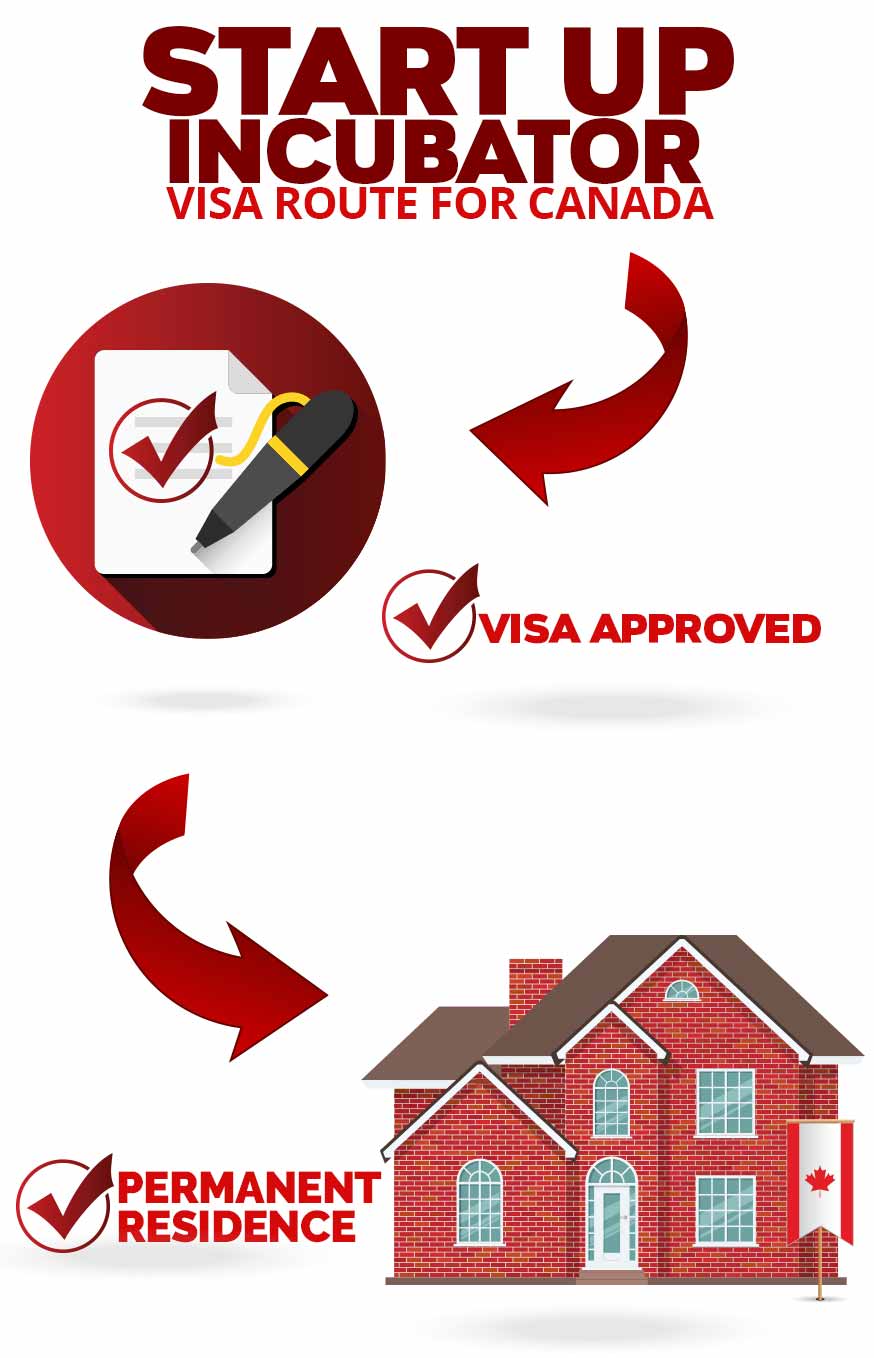 3. Getting Onto The Program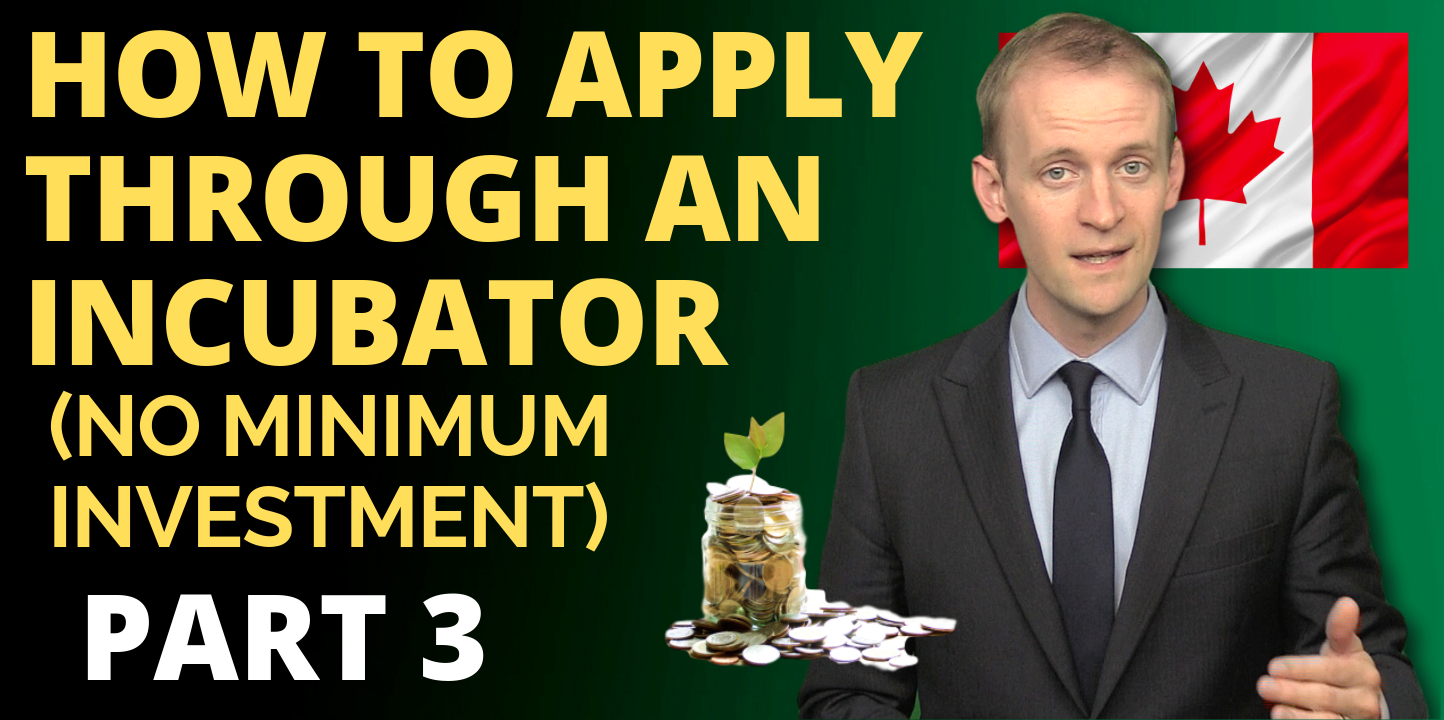 Now because the incubators all 25 of them – have different criteria for accepting people onto their programs, you need to develop a pitch that meets the requirements, and be a single point of contact to submit your proposal to all of the incubators relevant to you – to enhance your prospects of success.
If your application is successful, then I and the authorised Canadian representative process the paperwork for your application, but the challenging part for many is the first part, in other words, getting onto the program, because they are so competitive. In my course for the Canada start-up visa program, you can learn from the experience of several successful applicants for this visa.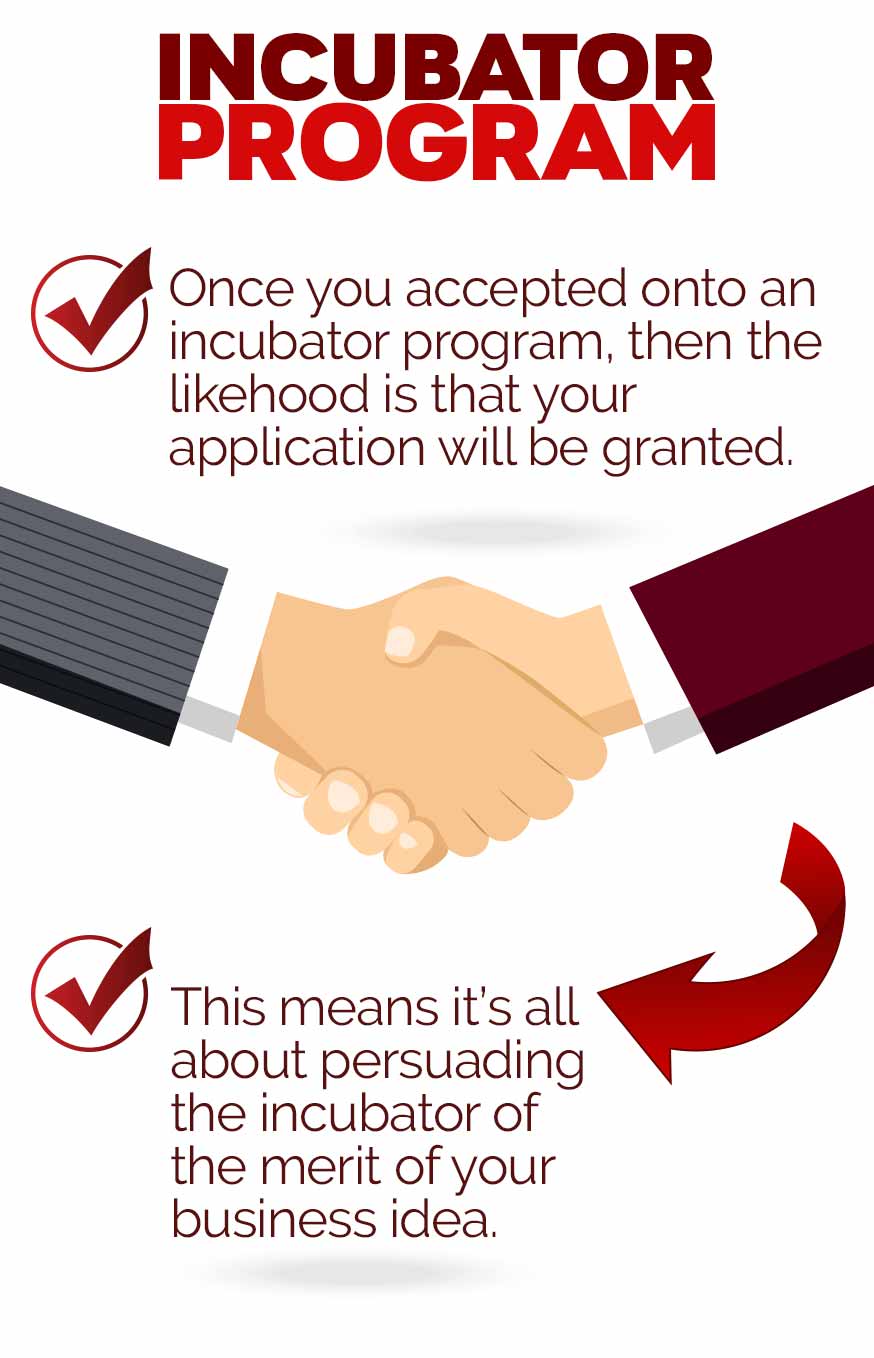 4. Immigration Matters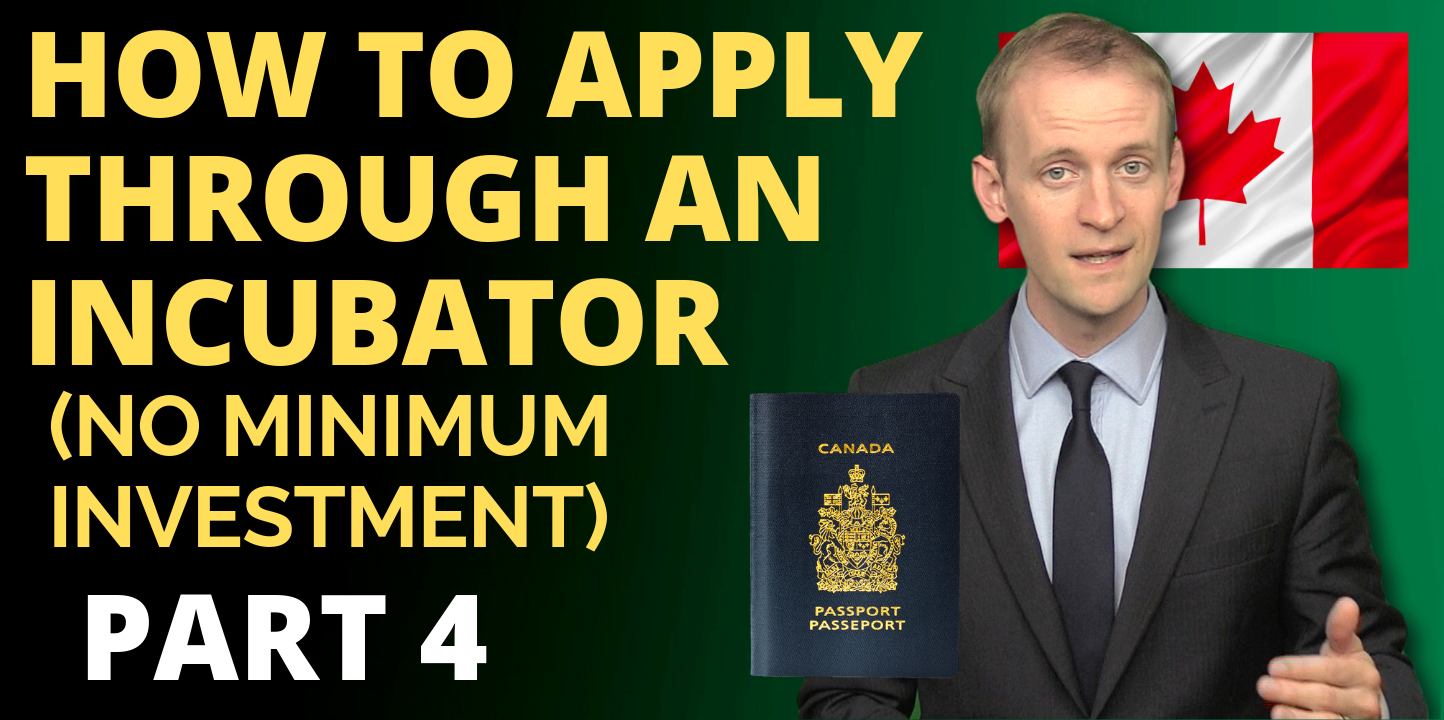 I deal with business immigration matters, and my entrepreneur clients have a diverse range of ventures and business ideas.
Often there is a viable and profitable business already, but, if you are at the ideation stage, in other words, you have nothing more than an idea, then you may still qualify for an incubator, assuming your idea is sufficiently developed and consistent with your qualifications and experience.
Entrepreneurs will often want to go into new areas, but it is all about credibility and often about having the right business partners, to bring in the skills you may be missing, to get your business idea off the ground.
In Canada, as I say, the criteria differ, so you have 25 different sets of criteria, but as a theme overall, they tend to require that you be in the 'knowledge' space, in other words, IT, clean technology, biotech, or software, rather than brick and mortar type businesses.
Also, this is also not like a franchise, for example, where you buy into an existing set of branding and an existing idea. Rather, there must be some novelty about your business.
Some of the incubators in Canada require more than an idea, and you would need to already be profitable, and have a client base or customers. That's not the case for all of the incubators, though.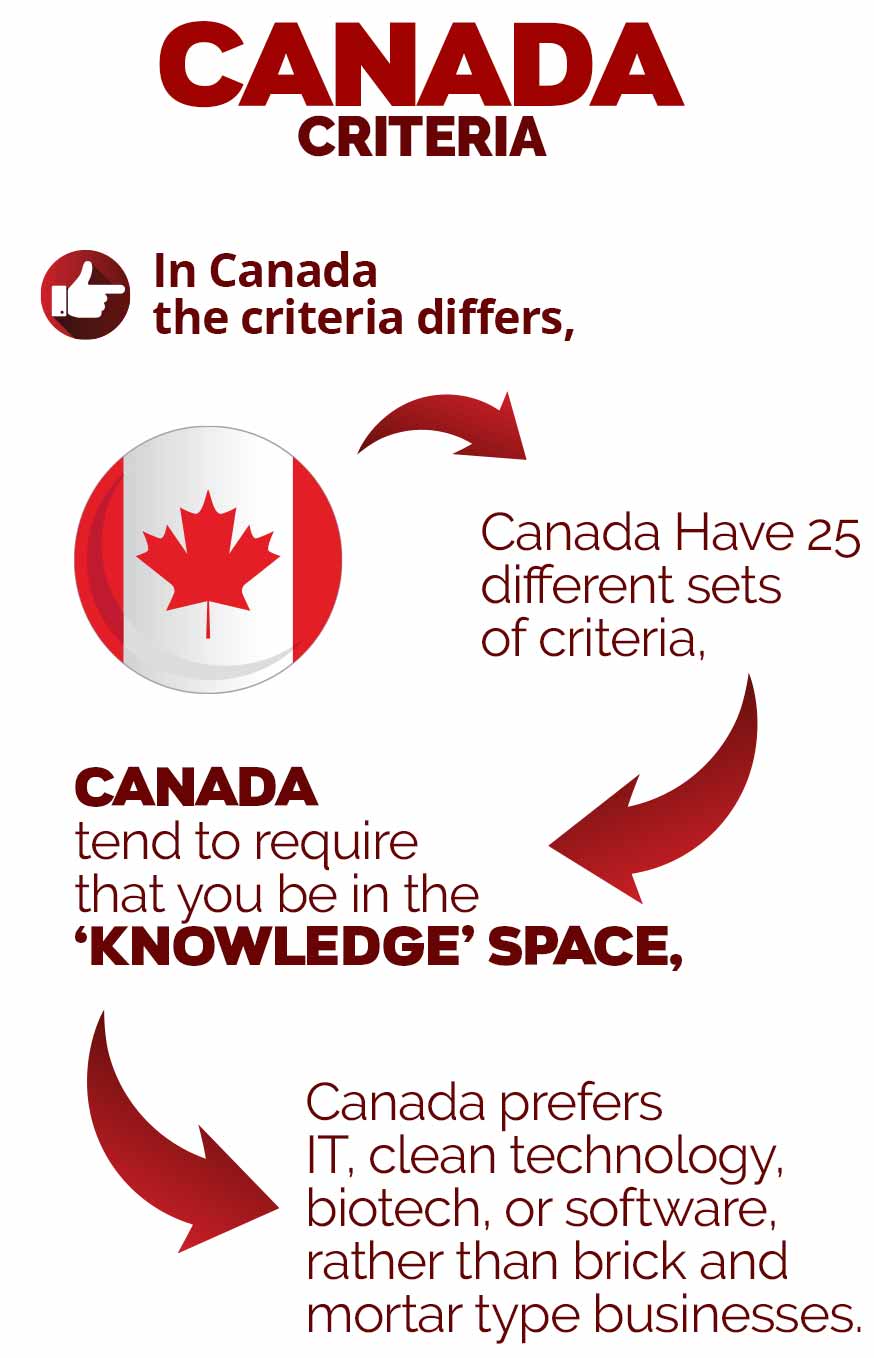 5. Other Entrepreneur Routes Internationally
.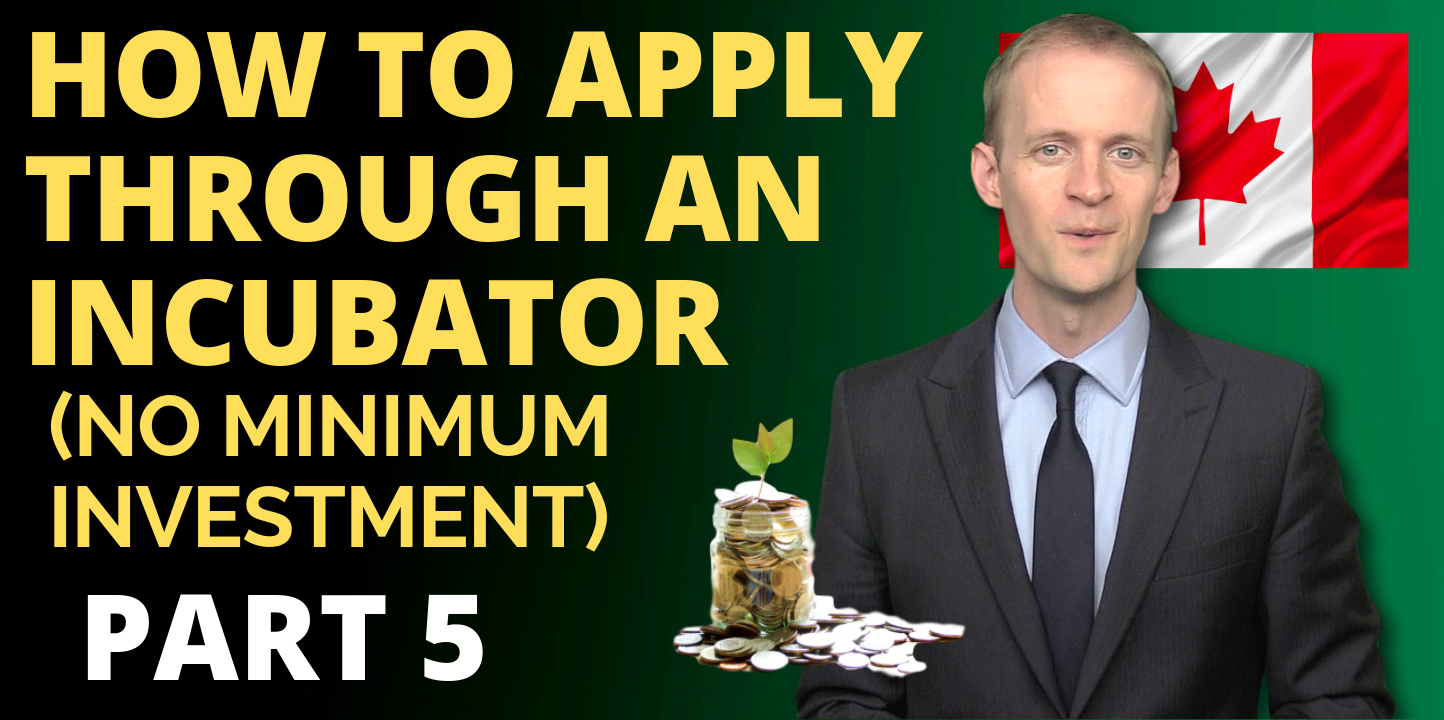 If this is of interest, feel free to check out my Canadian start up visa course so you can prepare an application which puts you in the best position to succeed.
And as I say, if you don't qualify under the Canada start-up program for incubators, and an incubator program is definitely the route you want to take, you may qualify under one of the other international start-up programs.
And even if you don't qualify under those, there may also be other entrepreneur routes internationally, such as the US E2 visa program, or the UK £50k and £200k entrepreneur routes, that may be worth exploring if you have funds available to invest. The other international programs are featured here.